Severe Weather and Your Mortgage: What to Expect and How to Prepare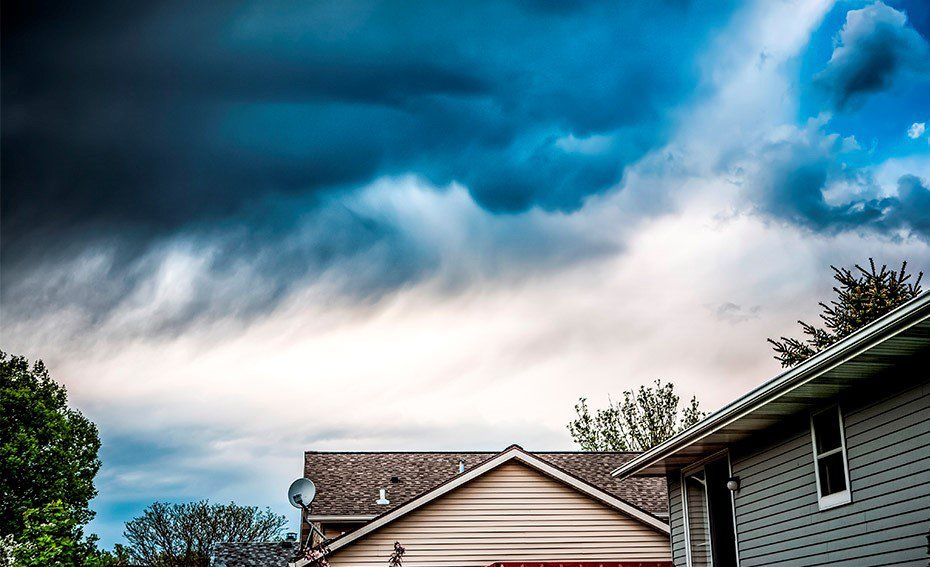 Across the U.S., severe weather is disrupting daily life. From hurricanes to heavy snow, torrential rains and flooding, cold snaps and other extremes seem to be affecting every corner of our country.
Even if severe weather hasn't affected you directly, it serves as a reminder that we all need to be prepared should nature take a turn for the worse. The first place to start --put together an emergency kit.
Keep in mind that your emergency kit needs to contain enough supplies to maintain you and your family for at least 72 hours without transportation, food, electricity, or water. Customize your kit according to your needs and family size, but here is a basic list to help you get started building your kit:
One gallon of water or more per day, per person.
Three days' worth of non-perishable, ready-to-eat food. Remember the can opener!
First aid kit
Cell phone, charger, and backup battery
Flashlight with extra batteries
Personal care items such as toilet paper, soap, moist towelettes, paper towels, toothbrush and toothpaste, hand sanitizer.
Tools such as screwdrivers, pliers, wrenches as you may need to turn off utilities.
A few changes of clothes, shoes, and jackets.
Important family documents in a watertight bag (or scan and store in cloud-based storage.)
Sleeping bags, pillows, blankets
Large plastic sheets and duct tape in case you need to make an emergency shelter.
Medication, extra eyeglasses, eye solution, etc.
Of course, those are just basic suggestions. There are products such as water purifiers, "space blankets," pop-up shelters, and other innovations that you may want to consider for your kit.
Remember your pets need a kit too! Here are some ideas for a simple emergency kit for pets:
Medication and documentation for your pet
First aid kit
Non-perishable pet food
Collar and leash
Cat litter
Bottled water and bowl.
Where to Store Your Emergency Kit:
The best place to store your kit is in a dark, dry, and cool place. Make sure everything is in an airtight, plastic container and easily accessible. Though a basement may seem like a convenient place, retrieving it in an emergency (or flood) could make it impossible. You'll also want to make sure that everyone in the family knows where the kit is located.
Remember to check it every year to ensure everything is still in good repair and the food has not expired.
What about your home and mortgage?
There are federal, state, and private programs that you can use to help repair your home and provide temporary housing if needed. Depending on the disaster, the location, and whether it has been declared a state of emergency, you may qualify for federal aid from FEMA. Private home and disaster insurance (these are separate from the insurance you may have on your mortgage) also provides much-needed assistance during times of disaster. Your mortgage payments may also qualify for forbearance or partial payment.
At our office, we don't just work with loans, we work with people --that's why we feel it's important that you prepare for an emergency. Call our office for more information.
---
Visit Our Customer Reviews